About me...
After having studied Physics and Astronomy (MSc) at the Radboud University Nijmegen, I was awarded to take part in the Dutch program for educational excellence "Eerst de Klas". The heart of the program is for recently graduated academics to work in education. At RSG Lingecollege in Tiel, I worked as a middle- and upper school physics teacher. Parallel to teaching I studied and graduated at Utrecht University for my second Master's degree in Science Education and Teaching. Within the context of the Eerst de Klas program, I also interned at Siemens and AON. There I worked on business development and an introductory program for newly hired staff members.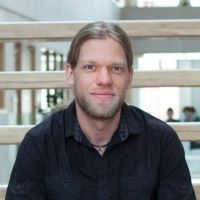 The experiences I have gained in the classroom confirmed my passion for education and made me decide to pursue a career in this field.
After the Eerst de Klas program I was offered a permanent position at the Hogeschool van Arnhem en Nijmegen as a teacher educator. I accepted this position but only part time because I wanted to stay in contact with the everyday high school practice. Therefore, I also kept my job at the RSG Lingecollege.
Sometimes life provides unexpected opportunities: I thus made the jump to the United States to join my wife, who works as a researcher in California. Abroad I could pursue my interest in physics education by working as a co-author of the middle school physics book "Overal Natuurkunde" by the Dutch publisher Noordhoff Uitgevers.
Exploring the American educational system led me to The Princeton Review, where I taught physics for the Medical College Admission Test (MCAT). After that I taught at Tarbut V'Torah dayschool (full time position), where I was responsible for the upper school physics curriculum and also teach and designed the math elective "Python programming".
Early 2018 my family and I moved to Germany, where I have started my PhD in the field of Physics Didactics at the Humboldt-University in Berlin.